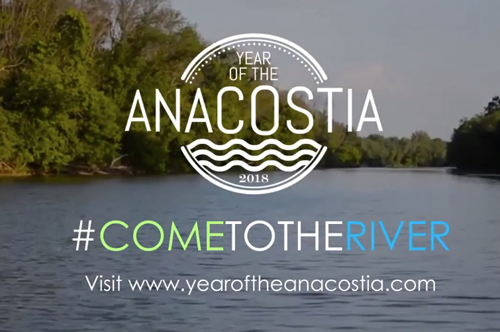 2018 is the Year of the Anacostia – an invitation to honor history, celebrate progress, and enjoy the Anacostia River and Watershed. To learn about upcoming events and how you can participate in the festivities, visit www.yearoftheanacostia.com.
COG is collaborating with its members and partners in the Anacostia Watershed Restoration Partnership on a new initiative, #ComeToTheRiver. The initiative focuses on getting area residents to experience the nature near their neighborhoods and enjoy the many opportunities the Anacostia offers them. By connecting with the Anacostia Watershed, residents will see the progress gained from restoration efforts and investments.
#ComeToTheRiver has a video and icons that organizations can use to raise awareness about the river, parks, and tributaries in the Anacostia Watershed. Both products were developed by the Prince George's County Department of the Environment. If you are interested in using the icons or video, please contact Lisa Ragain.